Sterling College Urban Ministry Class Provides Hands-on Opportunities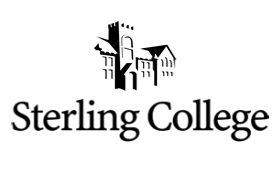 When students entered the Urban Ministry class at Sterling College this past spring, they may not have expected to get much field experience. After all, Sterling College is in Sterling, Kans., a town of only 2500 people. Knowing this, however, Dr. Craig Smith, the professor teaching the course, arranged for a field trip-to World Impact's "Encounter the City" conference in Wichita.
World Impact is a nationwide, interdenominational, Christian discipling and church-planting ministry dedicated to ministering God's love in the inner cities of America. It has branches in ten cities in the U.S. Dr. Smith took his students to the "Encounter the City" conference so they could be challenged by Christian leaders who regularly work in low-income, high-risk urban settings.
Proverbs 21:13 was a focus at the conference: "If a man shuts his ears to the cry of the poor, he too will cry out and not be answered." The students worshipped together, listened to leaders in urban ministry, met in small groups to discuss and participated in evangelism outreach in the community. "Change in our urbanizing world calls for a new generation of leadership within our city churches," said Smith, "and this conference was a real eye-opener for this class of emerging leaders. It showed us how we can be so isolated from the poor."
"I felt like the Lord was there wanting us to understand His heart for these people," said Lauren Cox, a junior in the class. "I had to decide what I really believe about Him and the poor. For me the hardest moment of the entire weekend was also the greatest moment and it was the moment I felt God the most."
To learn more about World Impact in Wichita, contact Craig Smith or visit http://www.worldimpactwichita.org/.