Sterling College welcomes community college graduates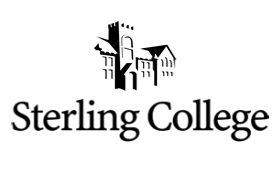 Sterling College has signed 19 new partnership agreements, known as the Guaranteed Admission Advantage, over the past year. These partnership agreements have been formed with 18 Kansas community colleges and with Hesston College. Dr. Gregory Kerr, vice president of academic affairs, crafted the agreement to give transfer students a seamless transition to Sterling College and Sterling College Online.
A typical articulation agreement is a partnership between a community college and a four-year college stating which classes will transfer from the community college. Traditionally, four-year colleges only accept some of the classes that community colleges offer. The GAA allows the student to focus on obtaining their associate's degree without being concerned with the possibility of retaking some courses for their general education requirements. Articulation agreements are common, but Jim Cox, coordinator of online recruiting and partnerships at Sterling College, said that community college leaders are particularly interested in Sterling's Guaranteed Admission Advantage.
"We accept every student that meets the GPA requirement from Hesston College and any accredited community college in Kansas. The leaders at other colleges say that they have never seen an agreement like our GAA," said Cox. "They are impressed that we accept the entire body of work from an associate's degree without asking students to repeat courses. The agreement makes a student's transition to Sterling College hassle free."
Sterling's Guaranteed Admission Advantage agreement states that any student with an associate's degree from an accredited institution in Kansas and a GPA of 2.5 or higher on a four-point scale will have the application fee waived, enter with junior status and meet every general education requirement except the theology and ministry department classes and Foundations of Servant Leadership, a one credit hour introduction to servant leadership. They will be eligible for scholarships designated for GAA students, have access to SC academic advisors, and be considered on the same basis as students who matriculated as first time freshmen for admission to competitive programs, registration, financial aid, scholarships, student housing, parking, and any other opportunities open to students at the junior level.
Benefits from Sterling College's GAA are open to both traditional and online students. Sterling offers 18 majors on campus and seven online programs.
Guaranteed Admission Agreements with Sterling College have been signed by Allen County Community College, Barton County Community College, Butler Community College, Cloud County Community College, Coffeyville Community College, Colby Community College, Cowley County Community College, Dodge City Community College, Garden City Community College, Highland Community College, Hutchinson Community College, Independence Community College, Johnson County Community College, Kansas City Kansas Community College, Labette Community College, Neosho County Community College, Pratt Community College, Seward County Community College and Hesston College.