Sterling College Women draw Huntington in first round of the NAIA Tournament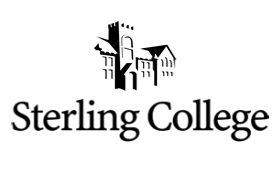 Sterling, Kan.-The Sterling College Women's Basketball team will face Huntington (Indiana) on Thursday, March 11, at 12 p.m. in the first round of the NAIA Women's Division II National Tournament at the Tyson Event Center in Sioux City, Iowa.
Huntington, a member of the Mid-Central College Conference, received an at-large bid to the tournament. The Foresters finished the season with a 21-9 overall record. They fell to St. Francis in the championship game and were named the runners-up in the MCC Conference Tournament. Huntington finished the conference season in third place with an 11-5 record.
The Lady Warriors, who enter the tournament as the #4 seed, clinched the Kansas Collegiate Athletic Conference regular season championship with a 17-1 record. The Lady Warriors also won the KCAC Tournament Title. This was Sterling's eleventh KCAC regular season title and will be its fourteenth trip to the NAIA Div. II National Tournament, all under Head Coach Lonnie Kruse. The Warriors are 14-13 in NAIA tournament play.
Sterling (26-4) is led by KCAC "Player of the Year" Cathryn Wiebe (6'1, F, Whitewater, Kan.). Wiebe is averaging 17.37 points and 9.37 rebounds per game this season. Fellow sophomore Megan Patrick is also averaging 17 points per contest.
Huntington has three players who average in double figures: Sarah Miller, Courtney Beerbower, and Jenna Donaldson. All average between twelve and thirteen points a game. The Foresters average sixty-eight points per game and shoot 42% from the field. Huntington's tallest player on the roster stands at 5'11.
Sterling lost to Northwestern (Iowa) last year in the second round. If Sterling wins on March 11, the team will very possibly face the #1 seed in their pool (Northwestern) again in the second round.
Tournament brackets, game times, and general information are available at the NAIA website: http://www.naia.org/.