Sterling College Women to face Holy Names in first round of the NAIA Tournament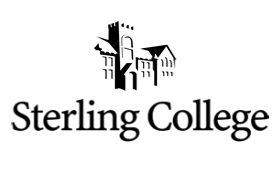 Sterling, KS. - The Sterling College Women's Basketball team will face Holy Names on Thursday March 12th at 8:45 p.m. in the first round of the NAIA Women's Division II National Tournament at the Tyson Event's Center in Sioux City, Iowa
Holy Names, a member of the California Pacific Conference, received the automatic bid for winning the CPC Tournament championship. The Hawks won the CPC regular season championship posting a 15-1 record.
Holy Names enters the tournament for the ninth time in their school history with a record of 5-9. Holy Names also was eliminated in the first round by Northwestern, 48-97, to the eventual national champion in 2008.
The Lady Warriors clinched the Kansas Collegiate Athletic Conference regular season championship with a 16-2 record. This was Sterling's tenth KCAC regular season title and will be their thirteenth trip to the NAIA Div. II National Tournament, all under Head Coach Lonnie Kruse.
Sterling (26-5) is led by senior Ashley Kraft (5'10, F, Ransom, Kan.). Kraft is averaging 16.6 points and 8.0 rebounds per game this season.
Raquel Hyche (5'1, So., G, Alameda, CA.) leads the Holy Names Hawks (24-8) in scoring at 13.8 points per game, and leads the team in steals with 64 on the season. The Hawks who look to be a guard oriented team only have one other player averaging double figures in Britni Ronolo with 11.5ppg. She leads the team in field goal shooting at 50%. Holy Names has been to the free throw stripe 722 times on the season and made 620 of them.
Sterling is currently 13-12 at the NAIA National Tournament after losing to Cornerstone University (MI) last year in the first round.
Tournament brackets, game times, and general information are available at the NAIA website www.naia.org