Sterling Edges Past Huntington With Solid Free-Throw Shooting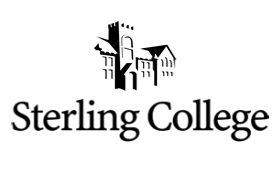 SIOUX CITY, Iowa - (Box Score) Sterling (Kan.) overcame a minimal 33 field-goal percentage to edge Huntington (Ind.) 61-52 in first-round action Thursday at the 19th Annual State Farm-NAIA Division II Women's Basketball National Championship at the Tyson Events Center/Gateway Arena.
Sterling moves past the first round for the 11th time in 14 appearances in the national championship and will put its 27-4 record on the line Friday at 1:45 p.m. against the winner of the Northwestern (Iowa)/Indiana Northwest winner. The season ends for Huntington at 21-10 and is forced to exit after its first game in three trips to the event.
Both teams were troubled with low shooting percentages from the entire floor, but were able to make up for it at the free-throw line. Sterling converted on 26-of-33 attempts and Huntington was 11-of-21 at the charity stripe. The ability to score down low became key with the inability to knock down the jumpers, as Huntington scored 30 points and Sterling recorded 24.
Sterling had three players record double figures, led by Britany Gasper's 18. Gasper also had 10 rebounds and four blocks for the Warriors. Erica Herman knocked in 16 points, 11 of which came from the free-throw line, and Cathryn Wiebe contributed 12 points and 12 boards.
Sarah Miller was the scoring force for the Foresters with 16 points, despite hitting just 6-of-17 field goal attempts and connecting on just 1-of-6 tries from 3-point land. She also hauled down 10 rebounds for the double-double. Courtney Beerbower added 11 points.
Sterling will play Northwestern (IA) on Friday at 1:45pm. The Red Raiders beat Indiana-Northwest 100-47 in their first round game.

Amanda C. Dahl
Manager of Sports Information and Media Services
National Association of Intercollegiate Athletics
1200 Grand Blvd. | Kansas City, MO 64106