Sterling Hires New Student Accounts Coordinator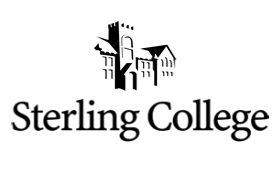 Wednesday, August 19, 2009
Sterling College has hired a new student accounts coordinator/accountant for its business office. Heidi Shantz comes to the College from Grace Bible Church in Hutchinson, where she has worked as an administrative assistant for nearly four years. Shantz has a Bachelor of Science degree in Business Administration from Southwest Baptist University in Missouri.
"Heidi Shantz comes to us with strong recommendations," said Scott Rich, Sterling College's Chief Financial Officer/Vice President. "Not only does she bring a high level of professionalism, productivity, and competence to the job, she also brings a heart prepared for service. She'll be a wonderful addition to the business office team."
"I look forward to the dual focus of this job. I enjoy working with numbers and accounting, and I also enjoy spending time with young people. I anticipate getting to know the Sterling College students and working in an environment that is focused on serving them." Shantz's work history also includes experience with young people. Prior to her administrative assistant position at Grace Bible Church, she served as a substitute teacher specializing in high school math in the Buhler Unified School District, where her own three children attend school.
As the Student Accounts Coordinator/Accountant at Sterling College, Shantz will be responsible for maintaining all student accounts and the accounting systems and computer records related to student accounts.