Sterling Hosts First Track Meet in over a Decade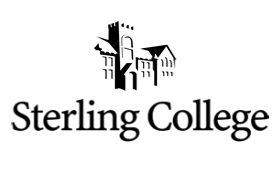 On Saturday, April 10, the Sterling College track team members did something they haven't done in a very long time. They competed at home. Due to the recent track renovation-which included a track surface installed in the summer of 2009 and a new discus and hammer ring installed just this spring-Sterling College was able to hold a home track meet for the first time in over a decade as the host of the ACCK Championships.
Sterling took advantage of the familiar surroundings and home crowd, with 24 top-three finishers for the day, including seven event champions, twelve event runner-ups and five third-place winners. Leading the way for the men's track team was Chris Morr, who finished first in three events: long jump, 110 meter hurdles and the 4X100 meter relay team, for which he ran the anchor position. Ralphaell Punch won the 100 meter dash; Brett Jensen won the 400 meter hurdles; and Tim Dinh finished first in the pole vault. Chris Penner also had a good showing, finishing second in both the 800 meter run and the 1500 meter run. Kevin Burgess finished second in the 10,000 meter run. Sterling's 4x800 relay team finished in third place. In field events, Sterling's Logan Bennett finished second in the triple jump and Alex VanLoenen finished second in the discus throw. As a team Sterling finished the meet with 135 points and tied for second place with Tabor College. Bethel won the meet with 152 points.
On the women's side, Sterling had one individual champion in Jessica Stuart, who won the 200 meter dash. Stuart also finished third in the 400 meter dash. Whitney Dautel had second-place finishes in the 800 meter dash and the 1500 meter run. Sara Doll finished second in the 10,000 meter run and fourth in the 3000 meter steeplechase. Julie Penner earned a third place in the 800 meter run. The SC women's 4x400 and 4x800 relay teams both finished second. Sterling finished in fourth overall as a team.
"There was a lot of anticipation leading up to our first home meet," said Head Coach Jack Dillard. "It has been a very long time. Every year kids ask when they will get to run at home, and for this group to stick it out and be patient paid off. They stepped up to the occasion and performed exceptionally well. From start to finish they put on a show for their peers!"
Sterling's 1.5 million dollar renovation to its track and football field is a reality due to generous donations from former President Dr. Bruce Douglas and Board of Trustees Chairman Tony Thompson, along with funding from the USD 376 and many other Sterling alumni. The hammer and discus facility was donated by SC alumni Jim and Cindy Brackensick.
"It was extremely exciting to be a small part of the track meet on Saturday. There has been much investment of time, energy, and resources to bring our track project to fruition" said Sterling College Athletic Director Andy Lambert. "I am proud of Jack and the way his student athletes competed, and I am grateful to all the members of our college and city community who supported the construction of our new facility. We look forward to many more meets in the future."
The Sterling College track team has three more meets before competing in the KCAC Championships at Ottawa University April 30 and May 1.