Sterling Invitational Starts With Bang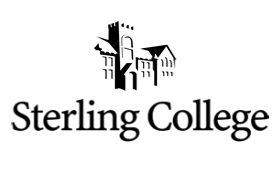 Friday, September 2, 2011
Sterling, Kan. – The Sterling College Lady Warriors Started off with a bang in the 2011 Sterling College Invitational Friday afternoon, as they rolled over the Indians of Haskell Indian Nations University three sets to none.

Sterling had no problem in the first set when the nabbed an early lead and hung on through the end of the first cruising to a first set score of 25-12. Haskell showed some signs of life early in the second set but committed a few mistakes that allowed the lady warriors to build up another pretty comfortable lead. A handful of aces from Junior's Sara Steria and Makenzie McIntyre helped add to the lead, allowing Sterling to breeze to a 25-14 win in the second set. The third set was again no contest as the Lady Warriors set an aggressive pace of play putting pressure on Haskell. The Indians felt the heat, getting called for double hits five times during the match. The Lady Warriors took the third set in decisive fashion, 25-16.
The win puts Sterling at 2-0 on the season and they look to keep it rolling when they take on the Eagles of Oklahoma Wesleyan University later tonight for their second game of the Sterling College Invitational. Game time is 8:00 P.M.