Sterling men come up short at NAIA Tournament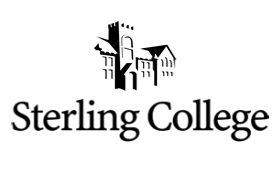 The Sterling men's basketball team fell to Northwood University (FL) 72-75, Thursday night in the first round of the NAIA Div. II Men's National Tournament.
The Warriors who entered the game as the underdogs came out with no fear and started the game on a 6-0 run behind, slashing buckets from Jonathan Woods, Zach Goodrich and Mac Stephenson before the Seahawks got on the board. Sterling led 17-9 with eleven minutes to play, when Randy July nailed a three pointer from the corner. Northwood responded with a 10-6 run and tied the game 24-24 with three minutes to play in the first half. Sterling bounced right back though as they closed the half on a 11-4 run to take the lead at intermission 35-28.
In the second half, the Warriors led up until the fourteen minute mark when Northwood's DeSean White hit a three pointer giving the Seahawks their first lead of the game 43-46. Sterling answered with a 9-5 run behind three consecutive three pointers from freshman standout Trenton Stutzman. Both teams exchanged leads in the last seven minutes of the game with Stutzman nailing two more three's down the stretch. With thirty-seconds left in the game Sterling trailed 73-72 and was forced to foul. Northwood made both free throws and Sterling had one last chance to tie the game, but could not get any of their three, three point attempts to fall as the Warriors take a early exit from tournament.
The Warriors were led in scoring by Woods with sixteen points and nine rebounds. Stutzman had fifteen points all in the second half. Stephenson added thirteen while Goodrich and Chad Friess chipped in ten a piece. The Warriors were 27 for 64 from the field for 40% and 8 for 9 from the charity stripe for 88%. The Seahawks were 26 for 54 for 48% and 19 of 23 from the charity stripe. DeSean White and Baree Ward led Northwood in scoring with seventeen a piece.
Sterling finishes the year with a 21-10 record, which is the best in SC men's basketball history. The Warriors were the KCAC regular season champions for just the second time in school history as well. Sterling loses two seniors off this year's squad in Mac Stephenson and Jonathan Woods.
Photo compliments of the NAIA