Sterling Teacher Education Program Hires Two Professors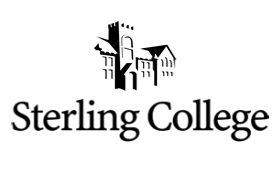 Wednesday, August 11, 2010
Dr. Gladys Ritterhouse, chair of Sterling College's Teacher Education Program (STEP), says that new professors Dr. Marielena Righettini and Assistant Professor Debra Millikan are "answers to a lot of prayer, STEP's summer miracle." She is referring to the fact that both Righettini and Millikan, though hired just this summer, are both professionally and missionally excellent fits for the College and the STEP program.
The two professors will fill the void left by the retiring of Assistant Professor Judith Best and Lecturer Merrillyn Kloefkorn, who focused on the elementary education portion of STEP's program. Both Righettini and Millikan have experience teaching elementary school. Righettini holds both California and Nevada state teaching certification and has focused primarily on reading and language arts. She received her Master of Education in elementary education and her Doctor of Philosophy, Education Specialties, in Language, Literacy and Culture from the University of Nevada, Reno. She has co-authored a book on the topic of language awareness in American K-12 schools, and she has presented at numerous conferences on the effective teaching of language study and literacy. She also taught at the University of Nevada, Reno, instructing both pre-service and in-service teachers.
"My passions are reading and language arts," said Dr. Righettini, "and being able to mentor students on an ongoing basis at a place like Sterling fulfills a dream of mine. To teach at a school that does not just have the title 'Christ-centered,' but that really wants to care for students in a Christ-like way, is exactly what I've wanted to do. This is an answer to prayer."
Assistant Professor Millikan has 19 years of elementary classroom experience and has spent another 12 years as a teaching workshop presenter. Her focus area is the guidance and support of prospective teachers as they learn how to use 21st century skills, tools and teaching strategies to create equitable instructional opportunities for all learners. She served as a Kagan Cooperative Learning District master trainer and math specialist/consultant, a member of the USD 305 Technology Advisory Group, and an adjunct instructor at Friends University. She earned her master's in education, K-12 instructional technology integration, from Kansas State University.
"The chance to impact future teachers every day is phenomenal," Millikan said. "And for me as well, the chance to do this in a Christian environment is very freeing. I can share my experiences with my students."
Both Righettini and Millikan are excited about the team they will be joining. "This is an exemplary program," said Righettini. "I was impressed from my very first meeting with STEP professors."
"I sat in on a conference with a student," said Millikan. "Every professor at the meeting knew this student's areas of strength and areas where growth was needed. The professors wanted to make sure this student received exactly what was needed to become an excellent educator."
"The STEP team, led by Dr. Ritterhouse, is very committed to graduating excellent educators at both the elementary and secondary levels and in all subject areas," said Vice President for Academic Affairs Dr. Gregory Kerr. "Dr. Righettini and Assistant Professor Millikan both have a passion for preparing elementary-level teachers, and their expertise will make the department even stronger."
The two have already begun working closely together and are finding that their philosophies fit together well. "We feel we're on the same page," said Millikan. "God opened this door for us."