Sterling women fall to Northwestern in Sweet Sixteen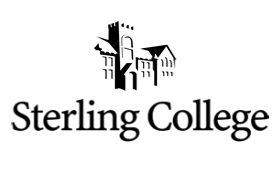 SIOUX CITY, Iowa - (Box Score) Northwestern (Iowa) cruised past Sterling (Kan.) 92-50 to punch a ticket into the quarterfinals Friday at the19th Annual State Farm-NAIA Division II Women's Basketball National Championship at the Tyson Events Center/Gateway Arena.
The Red Raiders, now 28-6 on the season, advance to the quarterfinals for the third straight year and will square off against Iowa Wesleyan Saturday at 3 p.m. Sterling's 14th national championship appearance ends in the second round and the Warriors exit at 27-5.
There were four ties though the opening eight minutes, but Northwestern gained control of the game and began to build its lead heading into the break. The Red Raiders drained 15-of-30 shots and connected on all six attempts from the free-throw line for an 18-point lead at intermission (37-19). Earl Woodstra's team did not let up on its relentless offensive attack in the second half by building its lead to as many as 49 points by putting 55 points on the board.
Northwestern dominated all aspects of the game, connecting on 36-of-64 field goals for a sizzling 56.3 shooting percentage and draining seven 3-pointers. In 13 trips to the charity stripe, the Red Raiders were flawless. Play down low was also all Northwestern with 51 rebounds and 44 points in the paint. Four starters were double-figure scorers, led by 19-point outings from both Kendra De Jong and Becca Hurley. Randa Hulstein scored 14 points and Kami Kuhlmann contributed 12.
Sterling's Megan Patrick and Cathryn Wiebe led the way for Sterling by scoring 15 and 12 points, respectively. The Warriors were held to a minimal 25.4 field goal percentage (17-of-67) and had trouble finding the back of the iron from long-range hitting just 3-of-18 tries.
Amanda C. Dahl
Manager of Sports Information and Media Services
National Association of Intercollegiate Athletics
1200 Grand Blvd. | Kansas City, MO 64106