Sterling Women Open 2010-11 with a Victory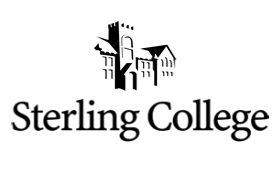 York, Neb. - The Sterling College Lady Warriors traveled to York, Nebraska to play the York College Panthers on Saturday, November 6th. In their first game of the 2010-2011 Women's Basketball season, the Lady Warriors defeated the Panthers 69-57 in a game that was not as close as the final score.
Sterling jumped out early in the first half, using a tough defense to hold York to 7-23 shooting. The aggressive defense played by the Warriors led to 18 Panther first half free throws. York converted 12 of the 18 foul shots. SC shot 14-29 from the field during the first half including 3-8 from downtown. Sterling converted 6-7 free throws a led by 37-27 at the break.
Though the overall lead for Sterling was only increased by two in the second half, York never really threatened in the game. Playing a little more conservative on the defensive end, the Lady Warriors allowed York to shoot 12-28 in the second half while only shooting 13-32. When the final buzzer sounded, Sterling was out rebounded 36-35, but forced 23 Panther turnovers to earn a 69-57 victory.
SC had only one player with double digit scoring in the game. Megan Patrick scored 27 to lead all scorers. For Sterling, Candace Ewert and Madison Lucas had 9 points apiece while Britany Gasper added 7. For York, Keishell Paul had 15 points while Lorena Medeiros added 12 points.
With the win, the Lady Warriors are 1-0 on the season and will open up their home schedule on Monday at 7:00 pm against Doane College in the Gleason Center.