Sterling women rout Friends and are one win away from at least a share of another KCAC Title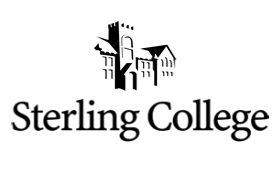 Friday, February 20, 2009
The Sterling College women had yet another dominating performance last night as they routed the Friends University Falcons at the Gleason Center, 72-33 on senior night.
Sterling used a 28-4 run half way thru the first half and took a 38-13 advantage into halftime. The Lady Warriors, in the second half, continued in their ways as they went up by as many as forty-points with 9:23 left in the game off a three pointer from Megan Patrick. Sterling scored most of its points on layups or drives to the basket, which helped the Warriors make 25 of 50 shots from the field while also knocking down 17 of 21 attempts from the free throw line.
Patrick led the Warriors with 15 points. Senior forward Ashley Kraft added 12 points. Freshman forward Cathryn Wiebe added 11 points and Hillary Stucky, had eight points.
The Warriors improved to 23-4 overall and 15-2 in the KCAC and remained tied with Kansas Wesleyan atop the league standings after the Coyotes defeated McPherson 77-62 Thursday. The KCAC will announce the bracket on Sunday for the upcoming KCAC Tournament. Be sure to check back on the KCAC website for details.