Sterling.edu goes mobile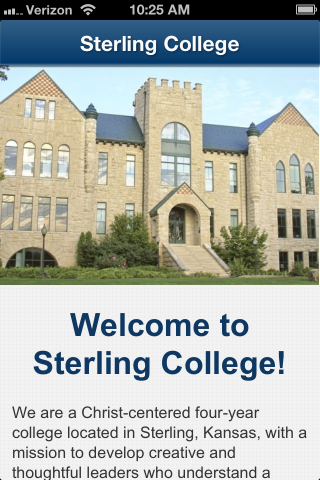 Monday, February 11, 2013
Sterling recently launched a new mobile-friendly version of the www.sterling.edu website that works on all mobile devices. Every month, approximately 15 percent of the traffic to the SC website is from mobile devices and the new launch will make maneuvering the site easier.
Users will notice links leading to most frequently used areas of the website. The Warrior Hub, a page with information about the upcoming events, hours and campus announcements, is easily accessible for students and parents. A full employee directory is also available for those who want to contact a specific individual on campus. Students are able to log on to mySterling, the student portal, to check their grades, attendance and announcements from professors from their mobile devices. Prospective students will find an online inquiry that will be sent to the Office of Admissions or Sterling College Online to request information about specific programs, campus visits or financial aid.
The ability to save the website "as an app" on Apple devices, 67 percent of Sterling's mobile traffic, makes it convenient to regularly access SC news and updates. For directions on saving as a mobile app, follow the graphic below.