Stineman returns to Alma Mater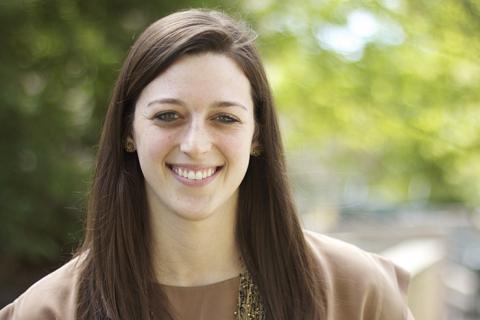 Sterling College announced that Caitie Stineman '12 came back to her Alma Mater as the executive assistant to the office of the president and the human resources specialist on Monday, May 5.
Stineman will be responsible for handling the president's day-to-day operations and schedule. She will also help Michelle Hall, the business office controller, and human resources with hiring new employees and other general human resources tasks.
"I am really excited that Caitie has joined our staff to serve as an executive assistant to the office of the president and to provide valuable HR support to the entire campus community. She is a fantastic addition to a wonderful team of SC faculty and staff," said President Scott Rich.
After graduating from Sterling College with a Bachelor of Science in Business Administration: Marketing and Leadership-Management, Stineman worked at JACAM for two years as the human resources assistant. She is married to Jordan Stineman who works at Sterling College as an admissions counselor.