The Stir student newspaper receives bronze award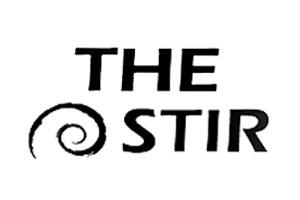 The student newspaper, The Stir, recently received a bronze award at the annual Kansas Collegiate Media Conference held April 14-15 in Wichita, Kan. The Stir is a two-page newspaper compiled by students that is published weekly through The Sterling Bulletin.Through being a member of Kansas Collegiate Media, The Stir staff submitted several samples of complete issues of the newspaper to be critiqued in the 4-Year Private Newspaper Division of the annual contest.
"This year I was very pleased to come away with a bronze award, especially given that we had a very young staff made up of virtually all new writers," said Matt Ehresman, adviser for The Stir. "I've seen a lot of growth in each staff member through the year and it is great to see a tangible reward for the amount of time that was invested."
Cody Martin of Hutchinson, Kan., also won an individual award at the conference, taking home an honorable mention for review writing.
"Writing reviews was a new task for Cody this year and he has excelled at it," said Ehresman. "For him to win that award after limited experience is a great accomplishment for him and for Sterling College."
Sterling College students can get involved with The Stir as an extracurricular activity or as a one-credit course. Nathan Ehresman of Wichita, Kan., is the editor-in-chief for the newspaper and Ashley Aulbach of Haysville, Kan., is the associate editor.