Students to compete in business competition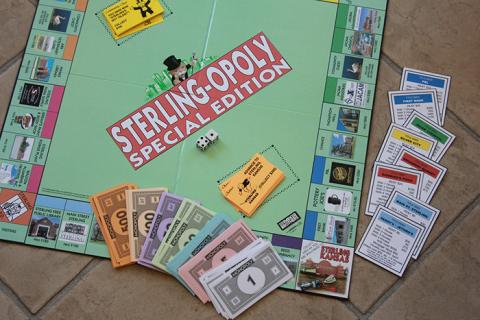 The athletic teams are not the only Sterling College students traveling to national competitions this year. Sterling College's Phi Beta Lambda will test their business knowledge against students from across the country at the Future Business Leaders of America – Phi Beta Lambda National Leadership Conference in Anaheim, Calif. Sened Tesfay of Chicago, Ill., Jennifer Vogt of Caledonia, Mich., and Erica Wilt of Hutchinson, Kan., will represent the Sterling College business department in the areas of international business, finance concepts, macroeconomics and business law. The competition and conference take place June 22-25.
Upon earning places in the national competition in March at the Spring Leadership Conference at Emporia State University, Sterling's PBL chapter began raising money to send representatives to nationals by creating an original version of the game Monopoly based on the town of Sterling called Sterling-opoly.
"The students presented a sales pitch to local businesses to get them to sponsor a spot on the board," said Timothy Thorpe, assistant professor of business. "Buying a place on the board allowed them to advertise their business as well as support and encourage upcoming business professionals. Each business that sponsored part of the board received a complimentary copy of the final game."
Tesfay said, "I learned that Sterling is not just a good community, but a great community because the local businesses were very thoughtful and nice to help our organization. I'm looking forward to the competition and hope to place at nationals."