Students to participate in SC's mission trip to Peru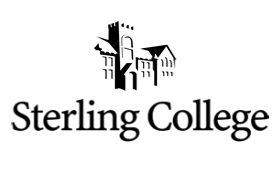 Six Sterling College students and four SC employees will be traveling to Peru this summer on a short term mission trip. The team will be leaving on June 16 and staying for two weeks.
The team will be heading to the small town of Reque, near the mountainous city of Chiclayo in northern Peru. They will be working with the Latin American Children's Fund where SC Alumni Terrance Volden '08 is working as a missions coordinator. The team will spend most of their time constructing the science wing of an area school. The team will be taking clothing and construction supplies with them.
"I am excited to see changes take place in the students who have never been outside the country before and to see their worldviews become enhanced because of the encounter with a new culture," Ben Swihart, team leader, said.
The team Peru members include Jean Bosch of Wichita, Kan.; Kami Hodson of Hutchinson, Kan.; Mike Jaderston of Sterling, Kan.; Katie Sparks of Winterset, Iowa; Jordan Stineman of Salina, Kan.; Mackenzie Stramel of Hutchinson, Kan.; Zack Yarborough of Apple Valley, Minn.; and Travis Tesone of Sterling, Kan. Cross Country Coach Ashley Tesone will be serving as the assistant team leader. Sterling's Mission Director, Dr. Henry Lederle, will also be going on this trip.
In preparation for the trip the team raised funds through fundraising letters and various work projects. They also met once a week as a team to prepare to enter a new culture and to pray for the people in Peru.
To read more about Team Peru's adventures, go to http://purinperu.blogspot.com/ .