Students to showcase work in juried art show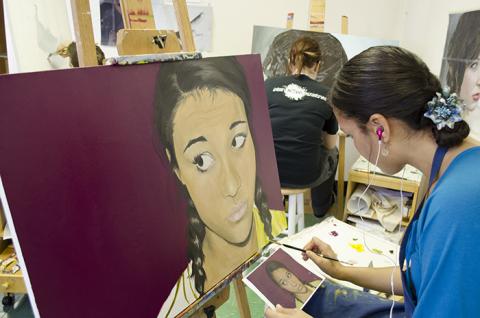 Wednesday, November 6, 2013
The Sterling College Department of Art and Design will be hosting the annual juried student art show with the opening reception on Nov. 14, from 5–7 p.m. Awards for best of show, second and third place will be announced at 5:30 p.m.
The juried student art show gives students an understanding of the juried show process by establishing rules for submission and only selecting the best of the work submitted. Students may only submit work created between October 2012 and October 2013 and work that was created while enrolled at Sterling College. In the past, over 100 works have been submitted of which only a third are selected for exhibition.
"Many of the important art exhibits around the country are a juried art. Giving students an understanding of how the juried process works allows them to practice for entering bigger competitions that can lead to freelance work or invitations to other prestigious shows. If they are accepted to the juried student show here at Sterling, it also gives them another award to add to their resume," said Daniel Swartz, assistant professor of art and design.
"This is a great time to have a retrospective look at what the students have created over the last year. I am particularly excited about the variety of media and application we get to see in our annual show. We are one of the few Christian, liberal arts schools to offer concentrations in photography and illustration in addition to graphic design, fine art, and drawing and painting. That diversity of practice is thrilling to see all at once," said Swartz.
Sterling College is a Christ-centered, four-year college located in Sterling, Kan., with a mission to develop creative and thoughtful leaders who understand a maturing Christian faith. For more information, visit www.sterling.edu.