Stutzman Breaks All-Time Career Three-Point Record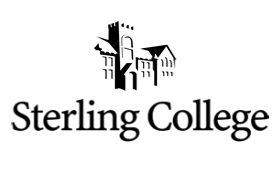 Saturday, January 7, 2012
STERLING, Kan. – Sterling College's Trenton Stutzman (6-0 SR Guard) broke the Warriors' all-time career three-point record of 252 made three-point baskets on Saturday night. With his first three-point basket of the game, Stutzman passed Michael Moncrief (2000-2004) and moved into first place on the all-time career list. Stutzman ended the night with four three-point baskets in the 71-76 Warrior loss to the Bethany College Swedes, and now has a career total of 256 made three-point baskets.
Stutzman broke the record 1:28 into the game, causing an eruption in the Gleason Center.
Eddie Adesodun (5-10 SO Guard) led the Warriors in scoring in the game with 18 points. Stutzman had 17 points while Raheem Odomes (6-2 JR Guard) scored 12 and Adam Brown (6-4 JR Forward) scored 10.
Quenton Jennings led the Swedes in scoring with 15 points. Haydon Parks recorded a double-double with 12 points and 10 rebounds. Trey Beachum scored 11, and Ray Purtle scored 10.
After trailing by 14 points with 9:35 to go in the game, Sterling was able to make a comeback and cut the lead to one point with 1:32 remaining in the game on a basket by Brown.
Bethany would respond with a Parks field goal, pushing the lead back to three.
Late free-throws by the Swedes would ice the game and the Warriors would lose 71-76.
With the loss, the Warriors drop to 8-10, 3-3 in the KCAC. Sterling travels to North Newton to take on Bethel College on Jan. 12 at 8:00 pm in their next contest.