Tabor College Eliminates Warriors from KCAC Baseball Tournament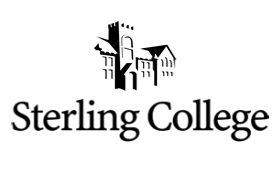 Hutchinson, Kan. - Despite falling in the opening round, the third seed Tabor College knocked off the second seed Sterling College, 5-1, Thursday night to advance to the championship round of the Kansas Collegiate Athletic Conference postseason baseball tournament at Hobart-Detter Field.
Tabor (45-13) moves on to face No. 1 seed Kansas Wesleyan University, who cruised to the finals with a 16-3 win in the first round and a 6-2 victory in the semifinals. Game one of the championship series is scheduled for 3 p.m. with game two to follow in the case of a Tabor victory. The loss ends the season for Sterling (28-25).
Tabor starting pitcher Brent McKinnon (9-2) struck out the side in the top of the ninth to earn the complete game victory. McKinnon scattered three hits, allowed one run (none earned), while striking out seven. Control problems ran up his pitch count as he walked seven and threw 147 pitches.
Six Blue Jays recorded a multi-hit game, including three from first baseman Jeff Hutton. In addition to the hits, Hutton scored three runs. The Blue Jays never scored more than one run in an inning.
Tabor took advantage of five Sterling errors en route to the four-run win. The Blue Jays lit the scoreboard in the bottom of the first on an Adam McCormick single. However, Sterling responded when second baseman Peter Lucas scored an unearned run on an error to tie the score 1-1.
The Blue Jays took back the lead with a run in the bottom of the frame before putting the contest to rest with runs in the fifth, sixth and seventh innings.
Warrior starter Tyler Deutscher (3-2) took the loss, while designated hitter Joey Gonzalez recorded two of Sterling's three hits.