Taverner, Zerger join staff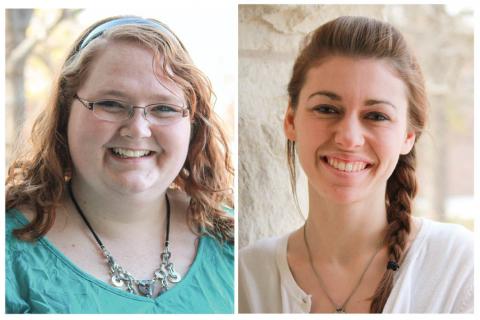 The new year brought two new faces to the staff. Sara Taverner of Chase, Kan., began working as an assistant director of financial aid, and Emily Zerger of Derby, Kan., began working part-time for the Office of Admissions.Taverner is a graduate of York College in York, Neb., where she earned her bachelor's degree in psychology. Her job includes counseling students through the financial aid process and overseeing financial aid awards. Taverner spent the past six summers working with cruise liners in Juneau for Cruise Line Agencies of Alaska. She recently returned to her home state of Kansas to be close to her family; her father is a pastor at Lyons Church of Christ.
"We are really excited to have Sara joining our team," said Mitzi Suhler, director of financial aid. "She is working well with the students and learning the names and faces of Sterling College quickly."
The admissions office is also integrating a new employee into its personnel. Zerger, graduate of Sterling College, completed her degree in Christian ministries with a concentration in missions. She is coordinating campus visitors, campus visit events, managing the student ambassadors and assisting with the student calling program. In her free time, Zerger is growing her photography business, Emages - Professional Images by Em.
"Emily was an outstanding student and we are really excited to have her on staff in admissions," said Dennis Dutton, director of admissions. "Her love and enthusiasm for Sterling College has made her a great addition to the admissions staff."