Team India to Hosts "The Curry Scurry"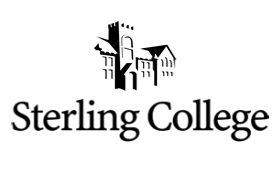 Wednesday, March 23, 2011
Run, walk, roll, jog, pedal, scoot, skip and scurry - but don't drive! Put your car in park and leave it in the driveway, because April 9 is going to be a beautiful day. Bring your friends and family down to Sterling College's Gleason Center for the Curry Scurry, a one-mile, 5k, or 10k run/walk event, hosted by the SC India mission team. Be at the Gleason Center on April 9 at 9:15 a.m. to check in.
The 5k and 10k routes will take you on a scenic discovery of Sterling as you run, walk, ride your bike, or push your kids in a stroller. The one-mile is specifically designed for the younger (or young at heart) audience, and is filled with water balloon excitement.
The cost of registration is $10 fee for the one-mile, $15 for the 5k, and $20 for the 10k. The race prices include the cost of a t-shirt. Awards will be presented to the top two male runners and top two female runners from each distance.
If you are interested in participating in the Curry Scurry, please go to the Curry Scurry webpage and download the registration form. Send it in to the address on the form with a check made out to Sterling College with "Team India 2011" in the memo line.
For more information, contact India Team Leader Melissa Yarrow at 785-632-1535 or myarrow@sterling.edu