Tessa Schroeder Receives Award from American Chemical Society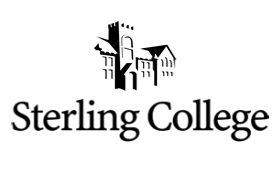 Sterling College graduate Tessa Schroeder recently received the Outstanding Senior Chemistry Student Award from the American Chemical Society, which is the world's largest scientific society and one of the world's leading sources of authoritative scientific information. The Wichita Section of the Society includes approximately the western three-fourths of the state of Kansas. The Outstanding Senior Chemistry Student Awards are presented to senior chemistry majors who have a 3.5 or higher gpa and whose professors consider them deserving of the honor. The Wichita Section presented approximately ten of these awards during its spring meeting.
"Tessa has been an outstanding student," said Sterling College Chemistry Professor Dr. Curtis Beechan. "I have appreciated having her in my classes/laboratories and getting to know her."
Schroeder, who plans to become a pharmacist, attended the spring meeting with Dr. Beechan. Following dinner and a lecture on genetically modified foods, the Society presented the awards. Along with the recognition, Schroeder also received a one-year membership in the American Chemical Society and a subscription to its publication. Schroeder is from Olathe, Kan., and is the daughter of Doug Schroeder and Donna Oswald.
"This was a great opportunity to get to know chemistry professors and students from other schools," said Schroeder.
For more information regarding the American Chemical Society, visit http://www.acs.org/.