Theatre Department to Present "Working" as Homecoming Musical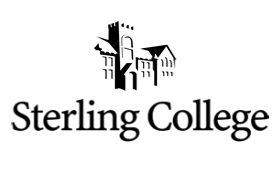 Tuesday, October 20, 2009
Sterling College will present the homecoming musical, "Working," at 8 p.m. Thursday through Saturday, October 22-24, in Culbertson Auditorium on the College campus.
Taking its words and inspiration from Studs Terkel's book by the same title, "Working" is a show that honors the aspirations and shows the frustrations of America's workers. From the housewife to the steelworker, the newsboy to the millworker, the audience is given spoken and musical vignettes of life on the job. Music for the production is by great songwriters such as James Taylor, Mary Rodgers, and Micki Grant. Stephen Schwartz, the show's creator and another of its songwriters, directed the original Broadway production in 1978 after it experienced a sold-out run at the Goodman Theatre in Chicago. It scored six Tony nominations during its Broadway run.
Pulitzer Prize winner Studs Terkel described his book "Working" as "a search for daily meaning as well as daily bread, for recognition as well as cash, for astonishment rather than torpor; in short, for a sort of life rather than a Monday through Friday sort of dying."
Sterling College's production of "Working" features Alysha Brintnall singing the deeply stirring "Millwork," and Houston Smith performing the fun "Loving Al." James Taylor's "Brother Trucker" is rendered by Grant Brintnall and Kyle Robbins. As Delores the waitress, Christal Baker sings the clever "It's an Art" about her ability to serve customers. Michael Gordon anchors the production as Mike LeFevre, a steelworker, singing the moving "Fathers and Sons." Matt Hastings offers a beautiful melody in "The Mason," while Mike Love reflects on retirement, memory, and loneliness in the song "Joe." Other songs include "Newsboy," with an appearance by Will Dutton; "Un Mejor Dia Vendra," sung by David Ireland and Marcus Mull; "Nobody Tells Me How," performed by Amanda Xydis; "Just a Housewife," sung by Rachel Gardner; and "Cleaning Women," led by Kaedra Dixson. The other members of the cast are Paul Brecht, Mike Redondo, Deric Roach, Stephen Rosendale, Nathan West, Mollie Cline, Samantha Davison, Ruby Foster, Teryn Frizell, Sara Kanary, Kacie Rogers, Cara Spencer, Larissa Versaw, and Tillie Wilbeck.
Tickets for "Working" can be reserved beginning Monday, October 19, by visiting the box office at Culbertson Auditorium in person or by calling (620) 278-4279. Box office hours are 1-5 p.m. Monday through Friday and 7-8 p.m. on Thursday, Friday, and Saturday. Tickets are also available at the door before each show. Ticket prices are $8 for adults and $5 for children, students, and seniors 65 and older.
Sterling College is a four-year, Christ-centered, liberal arts college located in Sterling, Kan., with a mission "to develop creative and thoughtful leaders who understand a maturing Christian faith."