Three Lady Warriors Named Daktronics-NAIA Scholar Athletes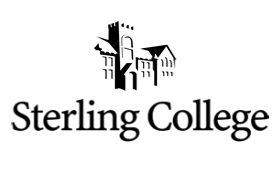 Wednesday, March 16, 2011
Kansas City, Kan. - Three Lady Warriors have been named 2011Daktronics-NAIA Division II Women's Basketball Scholar Athletes. Megan Patrick, Kelly Curtis, and Julie Penner all earned the honor in 2011. In order to be nominated by an institution's head coach, a student-athlete must maintain a minimum grade point average of 3.5 on a 4.0 scale and must have achieved a junior academic status.
Patrick earns the honor in her junior season, which was shortened to 10 games due to a season ending injury that occurred just before the winter break. Megan is from Hutchinson, Kansas and averaged 18.1 points and 5.2 rebounds per game before injuring her knee.
Curtis is a junior guard from Great Bend, Kansas. As part of the 2010-2011 KCAC Regular Season Co-Champion Sterling College basketball team, Kelly dished out 32 assists while having the fewest number of turnovers among the Lady Warrior guards with 23.
Penner is a junior guard from Whitewater, Kansas and appeared in nine games this season. Though she didn't see a significant amount of floor time, Penner's leadership both during practice and from the bench was played a significant role in Sterling's success.
Sterling tied for the KCAC Regular Season Championship in the 2010-11 season. The Lady Warriors finished the season with a 27-6 record and lost in the second round of the State Farm NAIA Division II Women's Basketball National Championship Tournament in Sioux City, Iowa to the eventual National Champion in Northwestern College (Iowa).