Three Point Shooting Leads Spires to Victory Over Sterling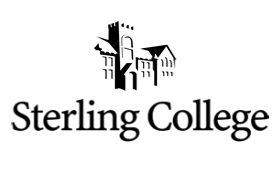 Saturday, December 11, 2010
Sterling, Kan. - Hot shooting by the University of Saint Mary doomed the Sterling College Warriors men's basketball team on Saturday night at the Gleason Center. Saint Mary hit 8 of 19 three point attempts for a total on 24 points on their way to a 63-53 victory over Sterling. The loss drops Sterling to 2-2 in the KCAC, one game out of first place.
Saint Mary came out on fire in the first half, shooting 42.9% from the field and 55.6% from the three point line. The Warrior zone defense lasted until about the eight minute mark before Coach Jaderston had the Warriors go man-to-man. USM countered defensively with a zone, and Sterling was unable to get the outside shooting to force Saint Mary out of the zone. Sterling shot 35.7% from the field in the first half and only 12.5% from behind the three point line. At the half, SC trailed 26-35.
The Warriors were able to come out and win the second half, but were unable to come back in the game itself. Sterling did a good job getting to the free throw line in the second half, going to the stripe 16 times and making 12 free throws. The second half was back and forth with Saint Mary building its lead to 13 points at its peak. SC was able to make a late run and pull the game to ten points, losing 53-63.
USM's three point shooting was the biggest key to the game as three point field goals accounted for 24 of Saint Mary's 63 points. Another large contributing factor as to why the Warriors lost this game was turnovers. Saint Mary only turned the ball over seven times while SC turned the ball over 16 times.
Cody Brazelton played well for Sterling, garnishing a double-double with 17 points and ten rebounds. Senior Zach Goodrich also scored in double figures for Sterling with 12 points.
Saint Mary was led by Brandon Coleman's 20 points, 18 of which came on three pointers. Chris Combs also scored in double figure for USM with 11 points.
The loss drops Sterling to 4-7 on the season, 2-2 in the KCAC. Over the break, the Warriors will travel to Denver to play the University of Johnson and Wales in their next matchup. That game is on December 16 at 7:00pm.