Three Sterling College students perform recital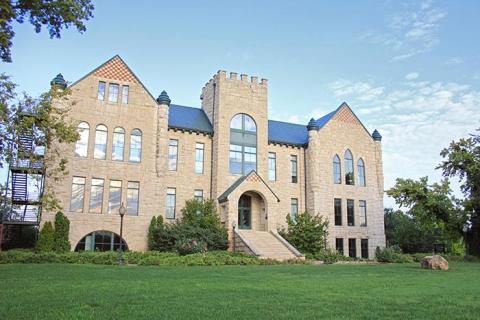 Wednesday, April 16, 2014
Sterling College students Mark Alan Hemphill, Kayla Van Nover and Cassidy Woodard will perform a joint recital at the Sterling United Presbyterian Church on Tuesday, April 22 at 7 p.m. Hemphill will perform the first movement of Haydn's "Trumpet Concerto," as well as some of his own compositions. Van Nover and Woodard will sing excerpts from musical theatre. The public is invited to attend this free event.
Hemphill, a junior from Aledo, Ill., is the son of Sharon Hemphill and Mark Hemphill.
Van Nover, a sophomore from Wichita, Kan., is the daughter of Chris and Casey Van Nover.
Woodard, a sophomore from Abilene, Kan., is the daughter of RJ and Kathy Woodard.