Tony Reilly '91 to speak at Oscar Schmidt Lecture Series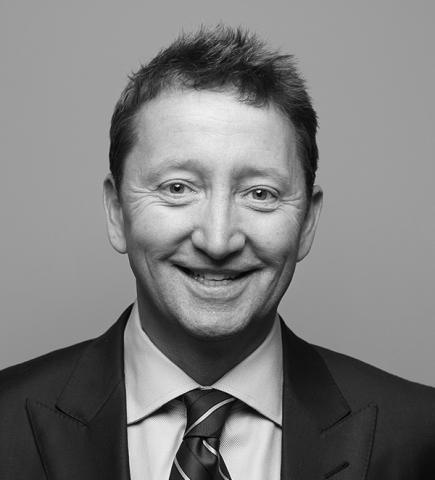 Wednesday, September 6, 2017
From college student with meager resources, from Dublin, Ireland, to co-founder of his own investment firm, Tony Reilly '91 will share advice with Sterling College students as part of the Oscar Schmidt Lecture Series on Sept. 15, 2017, at 10 a.m. in Culbertson Auditorium in Spencer Hall. His speech, "Glass Half Full," will address the opportunities available to everyone. The public is invited to attend this free event.
Tony came to the United States in 1986 to attend Sterling College on a soccer scholarship. He worked several jobs during his time in college, many simultaneously, including jobs over the summer at the College and in the community in order to make ends meet. He graduated with no debt.
He has been inducted into the Sterling College Athletics Hall of Fame twice, once as an individual (2006) and then as part of the soccer team (2012).
After his time at Sterling, Tony began his career in the business industry.  Five years later, he became president of the same firm and built the assets from $25 million to over $200 million. In 2000, he led the transition of the firm from a broker dealer to a mutual fund and asset management firm, allowing him to start his own financial firm, Ascend Advisory Group. In 2009, he was named one of the top 1,000 financial advisers by the Winner's Circle, an industry endorsed organization that recognizes the most outstanding financial advisers in the business representing the highest levels of ethical standards, professionalism and success in the business. Today, this firm, AAG, manages almost a billion dollars.
The Oscar Schmidt Lecture Series is an event that occurs on three campuses across the country: Sterling College, The University of Iowa, and the Rose-Hulman Institute of Technology. The series is endowed by C. Oscar Schmidt. Lecturers are advocates of the free enterprise system and leaders from the business and academic worlds. Schmidt was strongly oriented to the free enterprise system and desired that his lecture series would assist undergraduates in understanding the system and how this helps the success of the United States.
Schmidt was a businessman from Cincinnati, Ohio. He was a graduate of the University of Cincinnati and Harvard. Schmidt was president of the Cincinnati Butcher's Supply Company and was a director in prominent meat and manufacturing institutes and associations. An engineer by training, he held over twenty five patents.  He was active in charity work, serving as trustee and past president of Easter Seals and United Cerebral Palsy.  Schmidt was awarded an honorary Doctor of Humane Letters degree by Sterling College in 1972 for his outstanding business career and strong ties to the Presbyterian Church.