Tramble, Archbold Headline All-Conference Awards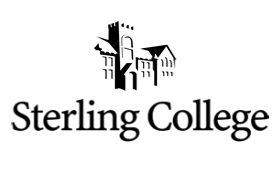 Wichita, Kan. – Sterling College's seniors Wes Tramble and Andrew Archbold brought home multiple Kansas Collegiate Athletic Conference (KCAC) baseball awards to headline a total of eight Warriors earning honors from the conference.
Tramble was named the 2011 KCAC Pitcher of the Year and First Team All-KCAC after going 9-0 in 10 starts and 11 appearances during the season. With a miniscule 1.48 Earned Run Average (ERA) in 61.0 innings, Tramble was by far the most dominant pitcher in the KCAC. Opponents had a batting average of 0.215 against Tramble and only scored 11 runs on the Warrior's ace during the season.
Archbold was named the 2011 KCAC Player of the Year, First Team All-KCAC, and is a member of 2011 KCAC Gold Glove team. While playing centerfield for the Warriors, Archbold had 71 hits and a 0.408 batting average. Andrew was extremely dangerous on the base paths in 2011, stealing 29 bases on 31 attempts. In the field, Archbold committed only four errors and had a fielding percentage of 0.967.
Starting pitcher Danny Valenzuela was named First Team All-KCAC. Valenzuela went 6-5 on the season with a 3.93 ERA while leading the KCAC with 84 strike-outs during his freshman campaign. During the season, Valenzuela pitched 71.0 innings in 16 appearances, 11 of which were starts.
Senior Joey Gonzalez was named Second Team All-KCAC. Gonzalez batted 0.366 on the season with 56 hits, six home runs and 41 RBI.
Also named to the All-KCAC Second Team was senior Jarrod Spillers. During his senior campaign, Spillers hit 0.357 with 56 hits, two home runs, and 38 RBI.
The final Warrior on the All-KCAC Second Team was sophomore relief pitcher Chris Trujillo. With 18 appearances all out of the bullpen, Trujillo was 2-0 with a 2.36 ERA, 19 strike outs, and three saves.
Juniors Matt Watson and Matt Krause were named Honorable Mention All-KCAC.
On the season, Sterling went 28-25, 20-8 in the KCAC, finishing second in the KCAC regular season standings and third in the KCAC Championship Tournament.