Tramble Leads Sterling to Victory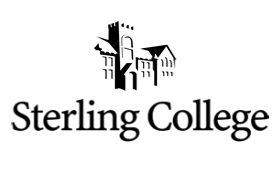 Hutchinson, Kan. - No. 2 seed Sterling College allowed seven runs in the final two innings, but held off No. 3 Tabor College to earn a 9-8 victory in game two of the Kansas Collegiate Athletic Conference baseball tournament at Hobart-Detter Field on Wednesday.
With the win, Sterling (29-22) advances into the semifinal round to play the winner of No. 1 seed Kansas Wesleyan University and No. 4 University of Saint Mary at 3 p.m. on Thursday. Tabor (42-13) drops into loser's bracket of the championship and will play No. 5 seed Ottawa University at 7 p.m. on Tuesday.
Junior right-handed pitcher Wesley Tramble earned the victory for the Warriors. He threw 151 pitches over eight innings, allowing seven hits, four runs (two earned) and striking out eight. Sophomore pitcher Taylor Warkins earned his third save in the win.
As a team, Sterling scored its nine runs on 13 hits as five different Warriors registered a multi-hit game, including three from senior designated hitter Joey Gonzales. Freshman third baseman Nick Lavallee recorded a game-high three RBIs.
Sterling jumped out to an early 1-0 lead on a senior right fielder Jerrod Spillers ground out after SC recorded back-to-back one-out hits. Tabor tied the score, 1-1, in the top of the third when senior second baseman Kori Melo singled to left, scoring freshman Clayton Maloy from third.
The Warriors blew the game open with six runs in the bottom of the fifth, 7-1. Lavallee sparked the rally with a two-run home run over the center field fence. The home run is the first of his career and of the tournament. Sterling kept the pressure one with three straight singles before senior first baseman Eric Dahl doubled over the Blue Jay centerfielder's head.
Sterling added another in the bottom of the seventh before Tabor responded with three in the eight to cut the deficit to 8-4. Melo opened the frame for Tabor with a triple to left and scored two batters later on a Jeff Hutton single. A Warrior error led to the Blue Jays other two runs.
Sterling added a much needed insurance run in the bottom half to make it a 9-4 lead. However, the Blue Jays made things interesting in their final at-bat, scoring four runs, but failed to plate the game-tying run.
Junior pitcher David Ormiston took the loss for the Blue Jays. He pitched 4.1 innings, allowing seven runs on seven hits. Melo paced the Tabor offense with a 3-for-5 effort at the plate including a triple and RBI.