Troyer honored with Sterling College's McCreery Teaching Award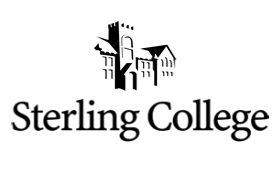 Ken Troyer, assistant professor of communication and director of forensics at Sterling College, was awarded the McCreery Teaching Award during the College's commencement exercises on Saturday, May 14, at Cooper Hall.
The McCreery Teaching Award recognizes and encourages excellence in teaching and is presented to a faculty member whose efforts have provided unusually noteworthy and innovative instruction to Sterling College students during the academic year. The award was established in honor of Sterling College's fourth president, William M. McCreery, and has been given to an outstanding faculty member each year since 1977.
Troyer was nominated by faculty peers and students for the high standards he has for his students and desire to help them learn.
Additionally, Troyer's leadership in debate and forensics led to his to selection as his debate team recently took 9th place in National Parliamentary Debate and nine of his forensic team members brought home awards at the Pi Kappa Delta National Tournament.
Troyer has taught at Sterling College since 2006.