Trustee Dr. Thomas Simpson passes away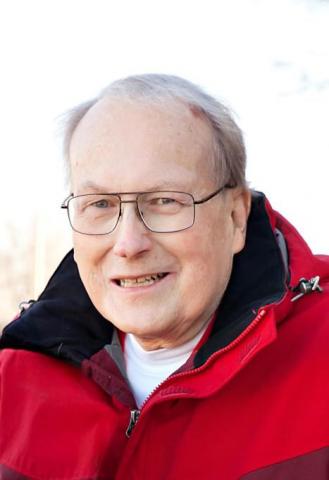 Wednesday, November 1, 2017
Sterling College Board of Trustees member Dr. Thomas Simpson of Sterling, Kansas, passed away on Monday, Oct. 30, 2017. The funeral will be held Friday, Nov. 3, 2017, at 2 p.m. at the United Presbyterian Church in Sterling. Visitation will be from 2-7 p.m. Thursday, Nov. 2, at Birzer Funeral Home, Sterling, with family present from 5-7 p.m.
"We are deeply saddened by this loss and our hearts and prayers go out to the Simpson family. Dr. Simpson leaves behind a legacy of leadership and dedication in the community, surrounding counties and the state of Kansas. He will always be remembered here at Sterling College for his outstanding leadership and humble spirit that made him a servant leader ," said Scott Rich, president.
In 2016, Simpson was honored with the highest alumni award from Sterling College, the Distinguished Service Award, for his lifetime of service to the community and the College. He has served on the Sterling College Board of Trustees since 1988 and served as chair from 2005-08, though his history with Sterling College dates back further. Simpson's involvement with Sterling College began more than 30 years ago when Simpson served as the team doctor for the Warrior football program. He and his wife, Linda, also helped established the Foster Family Program.
Simpson graduated with a bachelor's degree from the College of Emporia in 1969, followed by graduating from Kansas University School of Medicine in 1973. He was board certified in 1976 and then served three years as lieutenant commander in the U.S. Navy in New Hampshire. In 1978 Simpson established a family medical practice and served in this capacity for 30 years. In addition to his medical accomplishments and service, Simpson worked with 17 community service organizations in the area.
Simpson is survived by his wife, Linda; his son, Mike Simpson '94; his daughters Anne-Marie '98 and Josh Friesema, Nancy and Brian Inwood, and Pamela Simpson; brother Jack and Wally Simpson; sister Jane Ellen and Bob Mark; and 13 grandchildren.