Turnovers Plague Warriors in Football Opener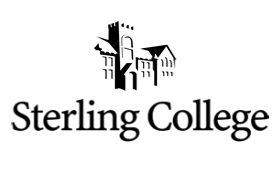 Saturday, August 27, 2011
Liberty, MO – The Sterling College Warriors got off to a good start against the William Jewell College Cardinals on Saturday evening, forcing a turnover on each of Jewell's first two drives.  Sterling was able to convert those two turnovers into six points off of two Doug Dunn field goals before William Jewell would score 33 unanswered points to win 33-6.
Sophomore James Morley forced both of the early Jewell turnovers.  The first turnover was a pick by Morley and the second was Morley forcing a fumble that the Warriors recovered.
Turnovers were the story of the game with both teams combining for 10 turnovers.  SC was on the bad end of the turnovers with two turnovers committed within their own twenty yard line and one fumble that was taken back for a touchdown by William Jewell.
Offensively, Sterling's stats tell two different stories.  On the positive side, SC had 13 more plays than WJC, six more first downs, and generated 139 yards on the ground.  On the negative side, the Warriors turned the ball over five times and was only three of 14 on third down conversions.
Sterling's defense played a strong game, even though Jewell scored 33 points.  James Morley had a big game with the two forced turnovers plus three tackles and a sack.
Jesse Bundrage led SC in rushing, taking 19 carries for 76 yards.  Chris Joly led SC in passing completing 11 of 24 attempts for 76 yards and no interceptions while Matt James led SC in receptions with five receptions for 47 yards.
William Jewell was able to generate 241 yards of total offense, 148 yards rushing and 93 yards passing.
The Cardinals had a slight edge in the time of possession battle, controlling the ball for 34:53.
Both teams were perfect in the red zone.
The Warriors will take the field next week for their home opener.  Sterling will play Benedictine College from Atchison, Kansas at 5:00 pm at Smisor Stadium.  SC will look to improve on its 0-1 record before opening the KCAC season at home on September 10 against Tabor College.