Two Sterling College graduates receive Fran Jabara Leadership Award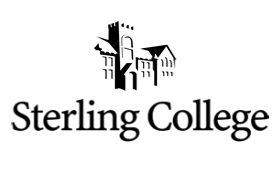 Sterling College recognized two graduates for the Outstanding Male and Female Fran Jabara Leadership Awards during its 116th Commencement Exercises. This year's recipients were Seth Prochaska son of Brett and Rosie of Ada, Kan., and Rachel Dunham daughter of Kirk and Paula of Green River, Utah.
This acknowledgement is presented to two students to exemplify outstanding academic achievement, leadership skills and involvement, and portray an enthusiastically Christian faith. In other words, students who reflect and portray the ideal Sterling College graduate. The recipients are voted upon by the faculty, staff and students who have relationships and interaction in class, curricular and co-curricular activities. The student must have a cumulative GPA of 3.4 or higher.
In addition to her outstanding performance in the classroom, Rachel has served the campus in a variety of roles, as President of Future Science Professionals of America (FSPA), President of Alpha Chi, and one year as a Resident Assistant. Rachel completed a B.S. in Chemistry and plans to attend medical school in Israel, following her passion for the medical mission field. Vice President for Student Life, Tina Wohler, said, "Her compassion for others and desire to serve are truly a reflection of Christ and His heart."
Seth Prochaska is both uniquely talented and undeniably brilliant. From his stage presence to his academic contributions, he served wholeheartedly no matter what the project. Wohler said, "His joy of life and his joy in our Lord have been a real blessing to this campus." He participated in Ultimate Frisbee, was a member of the Christian Motorcycle Association, traveled with Sterling College to both Brazil and Kenya and graduated with a B.A. in Communication and Theatre Arts with an emphasis in Theatre.