Varsity Spirit President Bill Seely to speak at Sterling College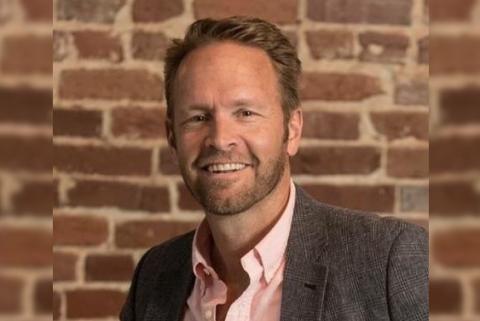 Sterling College has announced Varsity Spirit President Bill Seely will share his professional journey and insights with Sterling College students as part of the Oscar Schmidt Lecture Series on Sept. 14, 2018, at 10 a.m. in Culbertson Auditorium in Spencer Hall. The public is invited to attend this free event.
For more than 28 years, Seely has played a key role in the Varsity Spirit organization in many different capacities. He began his career in 1989 as a summer camp instructor for Universal Cheerleaders Association, a Varsity Spirit brand, while attending George Mason University in Washington, D.C. Through the years, he steadily expanded his responsibilities and has most recently served as Executive Vice President for Varsity Spirit's entire Training & Education division.
During a 2004 sabbatical, Seely founded Crosscheck Athletics, which is now one of the largest non-profit youth sports organizations in the greater Memphis area. Upon his return to Varsity in 2010 he was instrumental in the formation of USA Cheer, the national governing body for cheerleading, as well as STUNT, which is now the fastest growing female sport in the country and is under consideration for emerging sport status with the NCAA.
The Oscar Schmidt Lecture Series is an event that occurs on three campuses across the country: Sterling College, The University of Iowa, and the Rose-Hulman Institute of Technology. The series is endowed by C. Oscar Schmidt. Lecturers are advocates of the free enterprise system and leaders from the business and academic worlds. Schmidt was strongly oriented to the free enterprise system and desired that his lecture series would assist undergraduates in understanding the system and how this helps the success of the United States.
Schmidt was a businessman from Cincinnati, Ohio. He was a graduate of the University of Cincinnati and Harvard. Schmidt was president of the Cincinnati Butchers Supply Company and was a director in prominent meat and manufacturing institutes and associations. An engineer by training, he held over twenty five patents.  He was active in charity work, serving as trustee and past president of Easter Seals and United Cerebral Palsy. Schmidt was awarded an honorary Doctor of Humane Letters degree by Sterling College in 1972 for his outstanding business career and strong ties to the Presbyterian Church.
Sterling College is a Christ-centered, four-year college located in Sterling, Kansas, with a mission to develop creative and thoughtful leaders who understand a maturing Christian faith. For more information, visit www.sterling.edu.