Volleyball Completes Tournament Sweep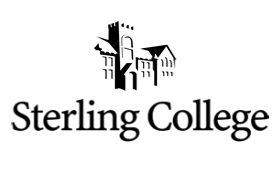 Saturday, September 3, 2011
Sterling, Kan. – In the final match of the Sterling Invitational, the Sterling College Lady Warrior Volleyball Team completed a sweep of the tournament by winning in three sets over Johnson and Wales University of Denver. In the tournament, the Lady Warriors won every set that they played and have only lost one set on the season.
Sara Steria recorded a double-double in the match, killing the ball 11 times while digging the ball 10 times. Steria had a big tournament for SC and led the Lady Warriors offensively in the tournament.
Adriana Gonzalez continued to be the main distributor in this match and collected 22 assists in the game to go along with three kills and five digs.
Defensively, SC was led by Steria, Gonzalez, and Mamaiataloa Fiaseu. Steria had 10 digs and both Gonzalez and Fiaseu had five digs.
In this match against JWU, the only close set was the third, which SC won 25-22 after taking set two with a score of 25-13 and set one with a score of 25-12.
The win puts Sterling at a perfect 5-0 on the season. The Lady Warriors will get to ride this winning streak into the start of the Kansas Collegiate Athletic Conference (KCAC) season with a conference game at Kansas Wesleyan University in Salina on September 7th at 7:00 PM.