Volleyball Takes Second Match of the Sterling College Invitational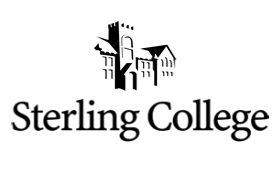 Friday, September 2, 2011
Sterling, Kan. – The Sterling College Lady Warrior Volleyball Team capped off a perfect first day of the Sterling College Invitational with a three set victory over the Eagles from Oklahoma Wesleyan University in the Gleason Center on Friday night.

Sara Steria and Ciara Ramos led the charge in match, each collecting double figure kills. Steria led the Lady Warriors with 12 kills on 27 attacks and collected a .370 hitting percentage in the match. Ramos was right on Steria's heels with 11 kills on 19 attacks with a .368 hitting percentage. Carly Cramton was close to double figure kills with nine.
Setter Adriana Gonzalez also had a good match for SC, assisting 31 times while playing good defense and collecting five digs.
Defensively, Sterling was led by transfer libero Mamaiataloa Fiaseu, who collected eight digs and anchored the SC backline. Caitlin Magee and Ramos provided the defense on the front line, each collecting two solo blocks while Ramos also collected a block assist.
SC dominated the first set, winning 25-17 and then took the second set 25-20. In the third set, the score would be tied at 20-20 before Sterling would take control and finish the match with a 25-21 third set win.
Tonight's victory was the third of the young season and SC is currently 3-0. The Lady Warriors will be in action again tomorrow morning in day two of the Sterling College Invitational with matches starting at 9:00 am and 11:00 am. Catch it all live on the Sterling College Sports Network.