Warrior Baseball Loses in Semi-Final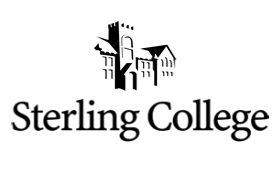 Hutchinson, Kan. - Coyote head coach and KCAC Coach of the Year Mark Carvalho earned his 300th win, as top seeded Kansas Wesleyan University defeated second seeded Sterling College, 6-2, in game six of the Kansas Collegiate Athletic Conference postseason baseball tournament at Hobart-Detter Field on Thursday.
The win propels Kansas Wesleyan (28-24) to the championship game for the third straight season, while Sterling (33-15) falls into the loser's bracket. The Warriors will play again at 7 p.m. in a first round rematch against No. 3 Tabor College. The winner advances to the title game against the Coyotes at 3 p.m. on Friday.
Royal (10-2) pitched a complete game to earn the victory. He allowed two runs (two earned) on five hits, while striking out three and walking two.
As a team, Kansas Wesleyan scored its six runs on five hits, including a three-run home run by designated Zach Willand.
The Coyotes took control of the contest early, as Sterling starter Danny Valenzuela struggled with his control and a Warrior dropped fly ball led to a pair of Kansas Wesleyan runs, 2-0.
Both sides pitching staffs cruised from that point, until Willand sent the first pitch of his at-bat over the right field fence to score first baseman Brandon Trodick and third baseman Jordan Bain.
Kansas Wesleyan added an insurance run to make it a 6-0 lead following back-to-back doubles by Reggie York and Jeff Gonzales.
The Warriors cut into the Coyote lead with a two-run Chad Johnson pinch hit home run, but failed to tie the game.
Valenzuela took the loss in three innings of work.
 Warrior right fielder Jerrod Spillers led the Sterling offense with two hits and one run scored.