Warrior Baseball Sweeps Home Series Against Friends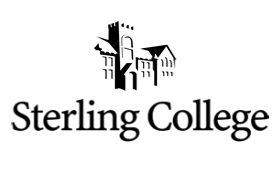 Sterling, Kan. – After being delayed for over an hour because of rain, the Sterling College Warriors took both games of a double header in impressive fashion against the Falcons of Friends University Thursday afternoon.
In the first game Wes Tramble pitched well and set his dominance right out of the gate. Holding Friends to only one run for the better part of the game, all the Warriors had to do was get the bats going to help the cause. Sterling put up four runs through five innings of work and added a fifth run in the six for extra security. Tramble was just too much for the Falcons as he threw seven complete innings of quality baseball in the 5-1 win.
Senior Adam Niedens got the start in the second game and looked much like Tramble did in the first game. The Falcons scored early and held a 1-0 lead going into the fourth when Senior Erik Dahl hit his fifth homerun of the season to tie the game 1-1. Niedens continued to shut down the Friends offense as the Warriors added 2 more runs in the fifth inning to draw the lead to 3-1, which ended up being the final score of the game.
With these two wins the Warriors move to 20-15 overall and 12-2 in the KCAC, good for first place in the conference. Up next, Sterling travels to Wichita for a double header against Friends University on Saturday. First pitch is set for 1:00 P.M.
Story by Erik Dahl