Warrior Cross Country Runs at McPherson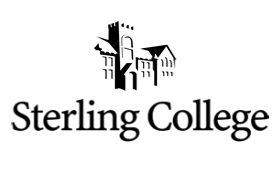 Saturday, October 9, 2010
McPherson, Kan. - The Warrior cross country squads competed at the McPherson Lakeside Shootout Saturday with the men's team finishing sixth, while the women finished in fourth position.
Chris Penner and Jared Reimer were the top two finishers for the men's squad, with times of 29:21 (22nd) and 29:30 (26th). Reimer's time was only five seconds off of his personal best set last weekend at Emporia. Senior Ernest Newton put together a good race as the Warrior's number five runner and showed that he is coming into form as they near the end of the season. "The guys made a decision early in the week to donate blood as a team, I respect their decision for wanting to help our blood banks but I truly think that it had some ripple effects on us come race day. We will take advantage of a week off of competition and be ready to go at Mid States." Coach Dillard
Senior Whitney Dautel had a top ten finish placing ninth with a time of 20:31 putting her on the award stand once again. Senior Jessica Stuart and Junior Jillian Linnebur worked as a pair to pick through the competition finishing 20th (21:49) and 21st (21:49.9) respectively. The Lady Warriors had their top five runners all finish in the top 30, with Doll and Valdez coming in 27th (22:40) and 28th (22:46). "We had four ladies run as a pack for well over the first two miles of the race and it was great to see them work together to achieve so much. " Coach Dillard
The Warriors will now have two weeks off before they travel to Winfield, Kan. for the Southwestern College Mid-States Classic on Saturday, Oct. 23.