Warrior Football Picked Fifth at KCAC Media Day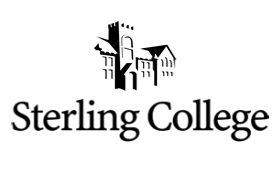 Salina, Kan. – The 2011 KCAC Football Season started with a bang on Wednesday with the 2011 KCAC Media Day in Salina, Kansas.  At Media Day, two different preseason polls, the KCAC Coaches' Poll and the KCAC Media Poll, are voted on.  Sterling College was picked to finish fifth by the KCAC Coaches and fourth by the KCAC Media.
2011 has the potential to be a big year for the Warriors.  Andy Lambert is entering his eighth season at the helm of the Warrior Football Program and has a 45-24 record as a Warrior.  The 45 wins puts Lambert second all-time in wins at Sterling College.  Lambert is excited for the new season as Sterling looks to build on a solid foundation laid in 2010.
The Warriors are coming off of a season in which they finished in the top three of the KCAC.  SC won seven games in 2010 and went 6-3 in KCAC play.  After six straight winning seasons for Sterling, expectations are high for the 2011 season.
Sterling will have to replace five All-KCAC performers in Chris Story, Mike Danski, Tory King, Chandler Keenan, and David Wray IV.  Danski, King, and Kennan were all offensive linemen and anchored a line that produced the second ranked rushing offense in the KCAC.  Replacing so may trench players is certainly one of the top priorities for Lambert this season.
Offense
SC had another strong year running the football in 2010, racking up 2031 yards on the ground.  Three backs for Sterling rushed for over 400 yards in the season as the Warriors continually tried to dominate time of possession.  Sterling will return seven starters this year with key returners being running back Jesse Bundrage, wide receiver Matt James, and offensive lineman Chris Halcromb. "On offense this year, we are in the process of finding a quarterback and being able to throw the ball better than the last two years," said Head Coach Andy Lambert. "If we can be consistent up front, we will move the ball and have a chance at a great year offensively.
Quarterbacks
The Warriors lost their top three quarterbacks from 2010 with the graduation of starter Keoki Burbank, backup Joey Garcia, and third string James Mahla.  With the mass exodus, the quarterback position is wide open for competition. Sterling has three quarterbacks that will compete for the starting job.  Chris Joly, Bradley Smet, and Chase Sperber will all compete for the position.  Both Joly and Smet are transfer students and had strong springs for the Warriors.  Sperber is a returning player who was limited in the spring due to injury and will have to make an impression during fall practices. "Chris Joly and Bradley Smet will start the year splitting time at the starting quarterback position," said Lambert. "We really hope to have a decision made on the permanent starter by the first game."
Running backs
The loss of Rashard Colquitt during the middle of the 2010 season allowed transfer Jesse Bundrage (pictured right) to truly develop within Coach Lambert's offense system.  During the final stretch of last season, then junior Bundrage dominated in the ground game, and the Warriors expect that dominance to continue in his senior campaign.  Also returning in the backfield is senior Brad Goering.  Goering will provide the ability to open holes for Bundrage.  Splitting time with Goering will be fellow senior Andrew Drake. 
Receivers
Sterling returns all of their impact receivers from last season including the explosive potential of Matt James, Preston Prince and Shawn McKnight.  Look for the Warriors to stretch the field with James whose height and catching ability makes him a constant deep threat.  McKnight had success in 2010 on short screen passes and reverse rushing attempts.  Anticipate Coach Lambert continuing and expanding upon that theme to maximize McKnight's playmaking abilities. Jordan Coleman and Shane Engelken could also impact the receiving game.  Both stand taller than 6'4" and are made from the Matt James mold. "We really like some combination of the three tall receivers," said Lambert. "We are excited about using their height and abilities to stretch defenses with the passing game."
Offensive Line
SC will have to replace three 2010 All-KCAC performers that were lost due to graduation.  Mike Danski, Tory King, and Chandler Keenan anchored a senior loaded 2010 offensive line that was a huge factor in Sterling's success in dominating time of possession last season. "We are probably not as inexperienced on the offensive line as it may look," said Lambert, "We are not concerned about finding five lineman, but we are a little concerned about building the depth to seven or eight."  The offensive line cupboard is not completely bare as Sterling returns senior Chris Halcromb and juniors Blaine Pittman, Kyle Finder and Brett Worsham.  Also look for newcomer and Sterling native Gabe Dierksen to make a big impact on the line.  Dierksen comes to Sterling following success at Hutchinson Community College where he was an All-Jayhawk Conference selection.
Defense
The Warriors had the top defense in the KCAC in 2011 and 17th best in the nation, allowing only 18.6 points per game.  Sterling also had three individuals rank in the top five in the nation in defensive statistical categories in 2011.  Brock Frank ranked number one in fumbles forced per game, and Michael Talton ranked number one in the nation in passes defended per game and number five in the nation in interceptions per game.  SC returns nine starters in 2011 from last year's dominating defense.  The key returners from that defense are cornerback Michael Talton, safety Tate Arnold, and defensive end David Guthmiller.  "A big challenge on defense this year is going to be managing expectations," said Lambert. "The question this year for our defense is how good do you really want to be because they have the chance to be very good."
Defensive Backs
Sterling returns experience at all four defensive back positions in 2011 and all four have starting experience.  Jeremy Garcia will replace Brock Frank who chose not to return at free safety this year.  Garcia gained valuable experience when Tate Arnold tore an ACL last season.  Arnold will return as the strong safety.  Michael Talton (pictured right), an All-American last year, returns at cornerback after ranking sixth in the NAIA in total interceptions in 2010.  Corey Dunbar will be the other cornerback and started along with Talton last season. "We are looking for depth at the defensive back position," said Lambert.  "With Brock gone, we need a third safety to strengthen our depth."
Linebackers
SC's linebacker core from 2010 is fully intact coming into 2011.  There will be a lot of depth and experience as Sterling will play multiple players at the four linebacker positions.  Look for Kerby Rice, James Morley and Antoine Turner to have big seasons coming off of All-KCAC performances in 2010.  Kris Lehmann, Brian Noller, and Josh Bradshaw will all also have an impact in 2011. "We have so many linebackers this year that I have a hard time remembering all of their names," said Lambert. "I can't tell Rice and Lehmann apart on the field.  James Morley and Brian Noller are twins.  All kidding aside, we are deep and very good at the linebacker positions this year."
Defensive Line
First Team All-KCAC performer Chris Story graduated, so Sterling has a hole to fill at nose tackle on the defensive line.  Look for Andrew Dominguez and transfer Andrew Fajardo to fill the nose tackle position.  Still, expect the defensive line to be solid as the Warriors return two All-KCAC performers on the defensive line in David Guthmiller (pictured above) and Jesse Kendig.  This experience defensive line should have a strong season for Sterling. "Again with our defensive line," said Lambert, "the question is not will they be good, but how good are they going to be.  We really want them to focus on the margin for excellence this season."
Punter
Sterling will return its 2010 punter for the 2011 season in Josh Wheeler.  In 2010, Wheeler averaged 35.3 yards per punt with his longest punt being 54 yards.  "Josh is a good consistent punter," said Lambert.  "He does a good job knocking the ball down and pinning the opposing offense."
Kicker
Doug Dunn (pictured below) returns as Sterling's kicker after a 2010 season in which he ranked ninth in the NAIA in field goal percentage, making 90% of his field goals.  Dunn was also ranked 25th in the NAIA in scoring per game for a kicker with 5.80 points per game.  "Doug's stats speak for himself," said Lambert.  "He is legit."