Warrior Golf Competes in McPherson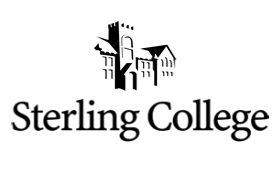 Thursday, September 15, 2011
McPherson, Kan. – The Sterling College Warrior Golf Team competed at the Central Christian Fall Invite in McPherson, Kansas on Monday and Tuesday, finishing with a final team score of 647. Sterling's score was good enough for the team to finish seventh in the tournament out of ten teams. Stephen Austin was the only Warrior to finish in the top 15 out of the 53 golfer field. Austin finished in 11th.
In the first round, Austin led the Warriors in scoring with a 76 on the par 70 course. Layton Bogle shot a 77, Lincoln Redmon shot an 81, Corey Reece shot an 88, and Dalton Ginther shot a 98. Sterling's team score in first round was 322.
Redmon was the top scorer for Sterling in the second round, shooting a 78. Austin and Reece both shot an 80, Bogle shot an 87, and Ginther shot an 89. Sterling's team score in the second round was 325.
Austin was the top finisher for Sterling, finishing in 11th with a 156. Redmon finished in a tie for 20th with a 159. Bogle shot a 164, finishing 30th. Reece was four shots back of Bogle with a 168 and finished in 34th. Ginther finished in a tie for 46th with a 187.
Seminole State Community College won the event with a team score of 600 while Central Christian's Travis Bobychuck won the individual title with a two round score of 140.