Warrior Softball Splits With McPherson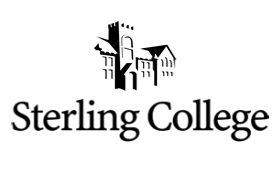 Sterling, Kan. – In a Kansas Collegiate Athletic Conference (KCAC) match-up against the Bulldogs from McPherson College, the Sterling College Lady Warriors split two games with McPherson. The Lady Warriors were victorious in the first game, winning in a very quick contest 1-0 then lost in the second half of the double header by a score of 5-6.
After retiring the Bulldogs in the top of the first inning of the first game, Mallory Koschany bunted for a hit to lead off the Lady Warriors. After a Koschany steal of second, junior Alyssa Bell sacrificed Koschany to third base. Koschany would then score on a past ball, accounting for the only run of the game.
Sterling starting pitcher Courtney Bell would pitch a complete game shutout, going 7.0 innings, striking out four batters while walking none and only allowing four hits.
In the second game, McPherson would have more success against Bell scoring in all but two innings. Kayla Lassiter would lead Sterling's offense in the game, going two for three with two RBI's and a run scored. However, SC would be unable to overcome the offense of the Bulldogs and was narrowly defeated 5-6.
At the conclusion of the series split, Sterling's overall record is 14-20, 4-2 in the KCAC. The Lady Warriors' next conference game will be on April 13th when Sterling travels to Winfield to take on Southwestern College at 5:00 and 7:00 pm.