Warrior Track & Field Adds More Highlights to the Season at the Enduro Classic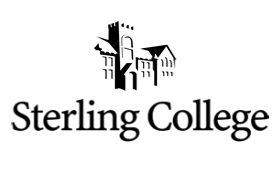 Wichita, Kan. - The Sterling College Warrior Track & Field Team continued their early season success with another solid performance this past Saturday at the Friends University Enduro Classic in Wichita, KS. The Warriors finished the day with eight top three finishers and a total of four event champions.
Tim Dinh added his second individual championship of the year by winning the men's pole vault as well as setting a new personal best with a jump of 13'6". Tim also set personal bests in the 100m dash and 200m dash. "Tim had a great day on Saturday and his hard work and dedication is paying off in his senior year. The rest of the season should be fun to watch as Tim continues to push harder and harder on the track and in the weight room," said Head Coach Jack Dillard
For the Warrior Women, it was a busy day as they won the individual 200, 800 and 1500 as well as placed second in the 400m, discus and 4x400m relay. Jessica Stuart captured the women's 200m dash title with a time of 26.20 and narrowly missed winning the 400m by .01 with a time of 59.22. Jillian Linnebur ran herself to an 800m title with a new personal best of 2:23.49. Whitney Dautel ran a season best 5:05.22 to win the 1500m. Carly Crampton had a break out day as she placed second in the women's discus with a throw of 122'10" and placed second in the event. The women's 4x400 relay also took home second place.
"We capped off the day with a total of 16 season bests and 7 lifetime personal bests," said Coach Dillard. "The Enduro Classic was a fun meet to be a part of and to be able to see our student athletes enjoy success. We hope we can continue to build on our early success and stay focused as we continue to compete each week at a higher level."
The Warrior Track & Field Team will head to the ACCK Championships in Lindsborg, KS on Saturday – April 9th. Field Events start at 11:00am and running events will be on a rolling schedule starting at 12:30pm.