Warriors are 1-1 after Oklahoma Road Trip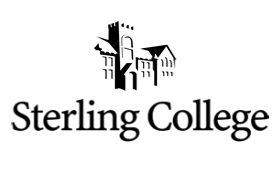 Sterling, Kan. - This last weekend in Oklahoma, the Sterling College Warriors Men's Basketball team started the 2010-11 Basketball Season with a 1 win, 1 loss road trip. In their first game of the weekend, Sterling lost a close game to MidAmerican Christian University 84-78. The Warriors rebounded in the second game, beating Langston University 61-49.
Against MidAmerican, free throws were a dominate factor in the game with both teams combining for 90 free throws. Sterling went 28-50 from the line while MidAmerican made 29-40. Scoring for the Warriors was a three men show. Raheem Odomes led SC with 27 points, Cody Brazelton had 20, and Adam Brown added 18. The three combined for 65 of Sterling's 78 points. Even though the Warriors lost, they did shoot 68% from the field as a team. After the loss, SC needed to rebound against Langston.
Defense was the key against Langston University for Sterling. The Warriors held Langston to under 30 points in each half, and under 50 points in the game. SC had three players with double digit scoring. Brazelton led all scorers with 15, Trent Stutzman had 13 and Diego Ferro added 10 as the Warriors dominated Langston.
At the end of the weekend, Sterling has a 1-1 record. On Friday and Saturday, Sterling will travel to Olathe, Kansas to play in the MidAmerica Nazarene Classic. SC will play Benedictine on Friday at 4:00 pm and MidAmerica Nazarene on Saturday at 8:00 pm.