Warriors Crush Saint Mary Ground Game on Route to Victory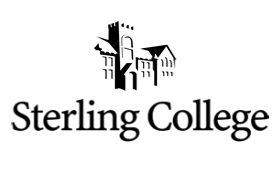 Leavenworth, Kan. - On the road, the Sterling College Warrior Football team came away with a victory over the University of Saint Mary Spires in Leavenworth by a score of 21-13. The Sterling defense held Saint Mary to -4 yards rushing and 301 yards of total offense to help the Warriors come out with a victory. Saint Mary mistakes were a large factor in the game, as the Spires had 65 yards in penalties.
Sterling kicked to start the game, but two bad snaps to start the game for Saint Mary and an excellent Jo Jo Curiel punt return gave the Warriors excellent field position on their first drive. Shawn McKnight would score on the only play of Sterling's first drive with an 11 yard touchdown run. After the initial Warrior touchdown, the quarter settled into a game of field position between the two sides and ended with the score 7-0.
Curiel struck first for SC in the second quarter, scoring on a 21 yard reception off of a Keoki Burbank pass. With the Warriors up 14-0, the Spires would have to fight back into the game. After another long quarter of field position battle, Saint Mary started a late drive that ended with a 1 yard touchdown run by Mark Walsh. At the half, the score was Sterling 14, Saint Mary 7.
In the third quarter, Burbank would make another big play for Sterling. With 8:24 remaining in the quarter, Burbank would score on a 63 yard quarterback keeper to give SC the momentum and a 21-7 lead. Saint Mary's Bobby Schattle would put a 32 yard field goal in during the quarter which finished 21-10 in favor of Sterling.
Saint Mary was forced to focus completely on their passing game in the fourth quarter to try and come back in the game. The Sterling defense would hold strong yet again, allowing only a field goal in the quarter and SC would win the game 21-13.
Burbank was huge for the Warriors on the day, running for 118 yards with a touchdown and completing 7-18 passes with a touchdown. With the win, Sterling improves to 6-3, 5-3 in the KCAC. Sterling's final game will be at home on Saturday at 1:30 against Bethel College.