Warriors Go 3-1 Against Braves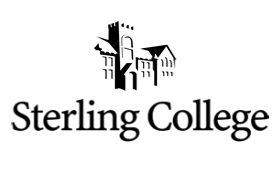 Sterling, Kan. – On a couple great days for baseball and taking on the Braves of Ottawa University, the Sterling College Warriors won three of four from the Braves Friday and Saturday.
The first game started out well for the Warriors as they took a quick 1-0 lead in the top of the first inning when Andrew Archibold scored on a Chad Johnson triple. The Braves countered with 2 runs of their own and brought the score 2-1 giving Ottawa the advantage. The Warriors felt the heat and came out swinging in the second inning putting up a whopping 5 runs capped when Jerrod Spillers hit a triple of his own. The rest of the game wasn't any different as Sterling kept piling on the runs on their way to a 15-2 win in five innings via the ten-run rule.
The second game started of the same way as the first when the Warriors took an early 1-0 lead that was immediately followed by Ottawa's tying run in the bottom half of the inning. After swapping runs for the better part of the game, the Warriors came out on top with a 5-4 victory.
The second half of the series started on Saturday in Sterling.
The first game was just what the Warriors needed as their bats decided to wake up and make another appearance. Sterling recorded 17 hits and 13 runs including 3 hits from both Johnson and Freshman Nick Lavalee. This barrage of hits resulted in another ten run rule win for the Warriors with a 13-3 victory.
The final game of the series looked to be another routine win for the Warriors with a 6-3 lead in the 4th inning but the wily Braves had other ideas. The braves took the upper hand by scoring at will and forced Sterling's hitters to play catch up. In the end Ottawa's lead seemed to be too much for the Warriors as Ottawa won the game 10-7.
Despite the sour note the series ended on, it was a solid series for Warriors who hit over .400 as a team.
Up next on the conference schedule for Sterling is Friends University on Thursday in Sterling.