Warriors Lose Heartbreaker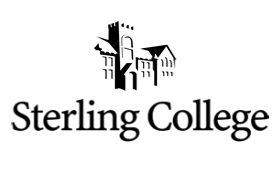 Tuesday, September 13, 2011
Sterling, Kan. – Tyler Lowden found the net in Tuesday evening's men's soccer game as Sterling College fell to Bacone College 2-1 in Sterling. The Warriors stayed in the match, despite being outshot by six shots. Goalkeeper Jordan Cabrera was able to make four big saves, but Sterling was unable to overcome the 15 shots taken by Bacone in the 2-1 Warrior defeat.
Lowden opened up the scoring early by scoring 38 seconds into the match. The goal was unassisted and gave Sterling an early 1-0 lead and the momentum at the start of the game. SC would control the game until the 23rd minute when Bacone's Tobi Ogania would find the net, tying the game. At the half, the score would still be 1-1.
Overtime looked to be on the menu until Bacone's Greg Cawley would score the game winning goal in the 82nd minute. The Warriors would be unable to come back in the final eight minutes of the game and would lose 2-1.
The loss drops Sterling to 0-4-1 on the season. Sterling will travel to Nebraska this weekend for two games. On Friday, SC will take on York College and will follow with Concordia University on Saturday. Both games are set for 2:00 pm kick offs.