Warriors Lose Heartbreaker in Overtime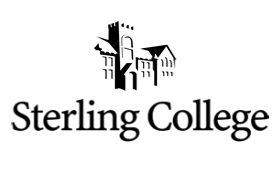 Point Lookout, MO - The Sterling College Warriors battled and nearly beat the Eagles of Oklahoma Wesleyan University in a two day marathon that spanned Thursday night and Friday morning. In the overtime game, OWU's Sadiel Rojas single handedly lead the Eagles to victory scoring 42 points and pulling down 23 rebounds in the 81-82 loss for Sterling. Zach Goodrich led the Warriors in his final game for Sterling College, scoring 19 points and pulling down three rebounds to cap off a phenomenal career.
In the first half, Rojas took over early and scored 20 points and had 10 rebounds. Sterling answered with Goodrich who had nine points in the first half on three for three shooting from behind the three point line. Oklahoma Wesleyan continued to pound the glass and take advantage of the undersized Warriors to gain a 39-32 halftime lead.
Sterling weathered an early storm in the second half then went on a run that would give them the lead. The Warriors fired on all cylinders behind Goodrich and Cody Brazelton. Trent Stutzman broke the single season three point record during the second half and ended his season with a total of 88 three point baskets. The Warriors would have a chance to close out the game in regulation, but Rojas would not allow it. After a steal, Rojas would tie the game on an "and one" basket and converted free throw that would force the game into overtime.
During the overtime period, Rojas would again take over. Sterling would not be able to overcome the emotional letdown after not being able to close out the game in regulation and would lose in a close game 81-82.
Brazelton and Goodrich led Sterling in scoring with 19 points apiece. Stutzman was also in double figures with 11.
Rojas led all scorers with 42 points. Murray Shaw and Levi Mooney scored in double figures with 11 apiece.
The Warriors final record on the year is 21-11.